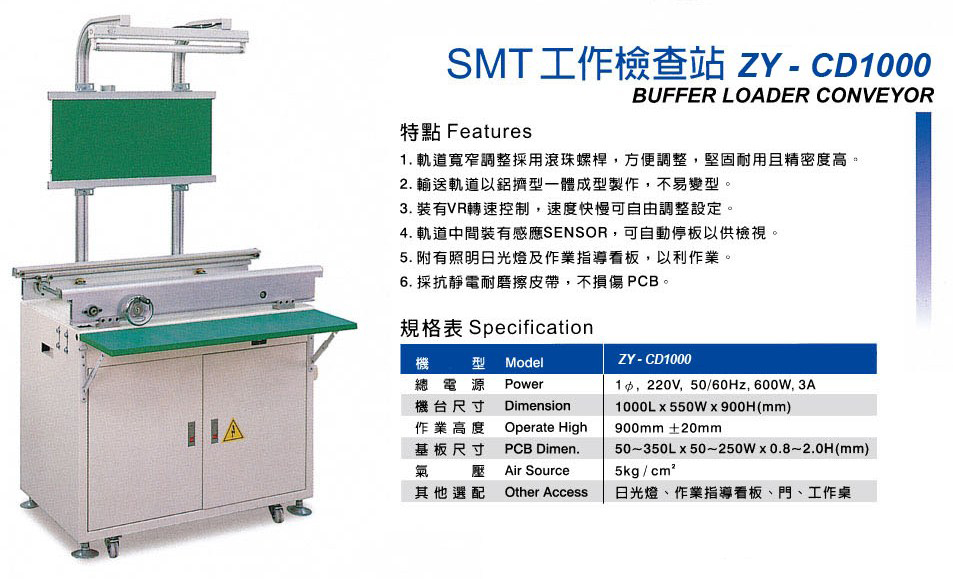 ˇ@
ZY-CD1000 Features :
1. Track width adjustment with ball screw shaft, convenient adjustment, durable and high precision
2. The conveying track with aluminum extrusion molding integrated, not easy to deform
3. With the VR speed control, speed can be adjusted freely
4. In the middle of the machine with induction of SENSOR, can automatically stop for board checking
5. With the lighting lamps and work instruction board, in order to facilitate the operation
6. Anti-static wear-resistant belt, wonˇ¦t damage the PCB.